Just when I thought I got my shit together from the ridiculous Phase 4 announcements from SDCC, Marvel blows me away again.

Earlier today at D23, Marvel head Kevin Feige dropped the bombshell of new daring and adventurous Disney+ shows: She-Hulk, Moon Knight, & Ms. Marvel.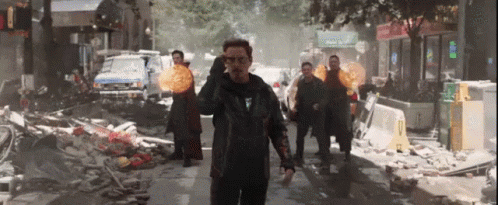 This is huge. To see that Marvel has the confidence to step away from their main characters and begin developing lesser known characters is beyond exciting. For those of you who don't know these characters or are wondering the difference between Ms. Marvel & Captain Marvel, don't worry; I gotchu.
She-Hulk
Like most characters, She-Hulk has a variety of origin stories. This particular incarnation will follow Jennifer Walters, an attorney and cousin to Bruce Banner, who developed her powers thru receiving a blood transfusion from Bruce. 

She is very similar to the MCU's current incarnation of the Hulk in the sense that she maintains her intelligence while green - as a matter of fact, she's always green. She also was a member of the Avengers and Fantastic Four at some points, which I pray to Odin they work with now that the MCU has creative rights to Marvel's First Family.
Moon Knight
This character is the one I'm most excited for, personally. He's incredibly unique, intriguing, and coolest of all, he has more than one alter ego that leads to a personality disorder.

Moon Knight is the cloaked avenger vigilante who fights crime at night, Steven Grant is the millionaire playboy, Jake Lockey the cab driver, and his true (?) self, Marc Spector.

His background as a boxer, Marine, & CIA operative makes him physically dangerous as he is cunning, and has a heartbreaking origin that involves betrayal from his own brother.
Ms. Marvel
Okay, so Ms. Marvel is not Captain Marvel, but more like a sidekick/companion. I know it doesn't make sense for such an OP superhero to have a sidekick, but this dynamic works.

There are a few incarnations of the Ms. Marvel character in the comics, and it is still unclear as to which version Disney+ will go with. It's safe to say that all alter egos are powerful, lethal, and intriguing in their own sense.
----------
I was completely blindsided by these announcements, especially after seeing so many familiar names for Phase 4.

It's great to see Marvel get more comfortable with launching lesser known characters on the big screen, and I have full faith they will deliver.

What do you think of these announcements? Let me know in the comments!

Excelsior!

Dan
Author
Anime Ape
P.S. Summer nights are starting to cool down, and there's few things like sitting under a warm Infinity Stones Hooded Blanket looking into the cosmos.